Quick Online Consultancy Only on
Few Minutes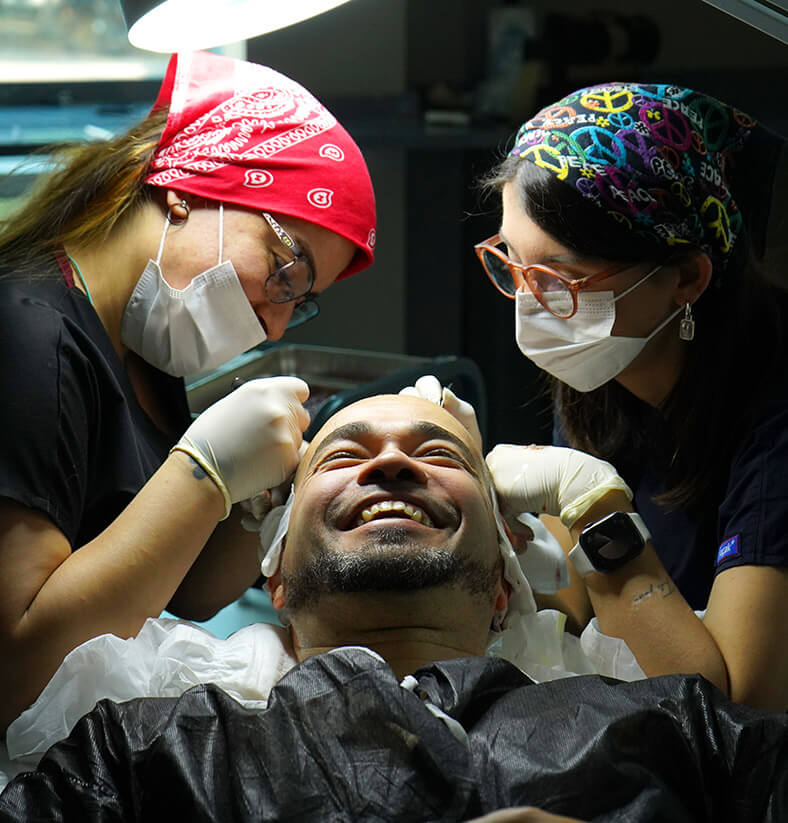 Professional Medical Care in Full Measure
Haista Clinic is a leading provider of hair transplant and dental services located in Istanbul. Our team of experienced professionals is committed to delivering exceptional results and personalized care to each and every patient.
With years of experience and a commitment to using the latest techniques and technology, we have helped countless patients restore their hair and enhance their smiles. We are dedicated to providing the highest level of quality and service, and we are honored to be a trusted partner in your journey to improved confidence and well-being.
At Haista Clinic, we offer high-quality hair transplant and dental services in Turkey that are designed to help you look and feel your best.
Expertise
Personalized care
Quality results
Competitive Pricing
Premium accommodation
VIP transport service
At Haista Clinic, we understand that our patients deserve the best possible care and support throughout their hair transplant or dental treatment. That's why we offer premium accommodation and VIP transfer to ensure that you feel comfortable and relaxed during your stay.
At Haista Clinic, we are proud to have helped countless patients achieve their hair and dental goals. Don't just take our word for it – read what our patients have to say about their experiences at Haista Clinic.
"I had my hair transplant operation at Haista clinic and it was an amazing experience. They were so helpful from the beginning till the end. Their service deserves more than 5 stars and the explanation for every detail MADE ME SO COMFORTABLE"
- LEON
DHI Hair Transplant - IRELAND
Incredible experience at Haista Clinic in Istanbul! Dr. Cengiz and his team's professionalism, care, and expertise transformed my life. Months after my hair transplant, I'm thrilled with the results. A newfound confidence I never thought I'd regain. Highly recommended!
- JOHN
FUE Hair Transplant - UK
Life-changing hair transplant at Haista Clinic, Istanbul! The skilled Doctor and his compassionate team worked wonders on my baldness. Now sporting a full head of hair and a boosted self-esteem. Absolutely worth it! Don't hesitate, go for it!
- MICHAEL
DHI Hair Transplant - IRELAND