Introduction
Luscious, thick hair is often seen as a symbol of youth, vitality, and health. But with a combination of genetics, stress, and other factors, not everyone gets to enjoy a full head of hair throughout their lifetime. This is where hair transplant surgery steps in as a beacon of hope for many. This guide aims to provide insights into the journey of hair restoration after a hair transplant surgery, as well as shed light on the procedure itself.
Overview of Hair Transplant Surgery
Hair transplant surgery has come a long way since its early days. Today, the procedure is refined, and precise, and offers natural-looking results that are nearly indistinguishable from one's original hair.
There are multiple methods of hair transplantation available. Some of the most renowned techniques include the FUE (Follicular Unit Extraction) and DHI (Direct Hair Implantation). While FUE hair transplant involves extracting individual hair follicles and transplanting them to balding areas, DHI hair transplantation uses a unique tool to directly implant the hair follicle, ensuring minimal scarring and swift recovery. Another technique, the Sapphire hair transplant, utilizes sapphire blades for making incisions, ensuring less scarring and faster healing.
Whichever method one chooses, the primary goal remains consistent: to move healthy hair follicles from a donor site (usually the back or side of the head) to the thinning or balding areas. Once transplanted, the new hair will grow naturally, allowing patients to cut, style, and maintain their mane just like before.
However, while the surgery is an essential step towards regaining a full head of hair, it's just the beginning. Proper aftercare is crucial for the success of the transplant and the health of the newly implanted hair.
Post-Surgery Journey to Hair Restoration
The road to full hair restoration doesn't end when you leave the operation room. The post-surgery phase is equally vital, as it determines how well the transplanted hair will thrive and blend with the existing hair. This journey requires patience, diligence, and adherence to aftercare guidelines.
In the immediate aftermath of the surgery, patients might experience some swelling, redness, and discomfort. But with the right aftercare, these symptoms will subside, paving the way for the new hair to flourish.
Over the next few weeks, the transplanted hair will undergo various stages. This includes the "shedding phase" where transplanted hair might fall out. This is entirely normal and part of the hair's natural growth cycle. The real growth begins a few months post-surgery, with most patients observing significant improvements after 6-9 months.
However, to ensure the best outcomes, it's imperative to follow the aftercare guidelines provided by the clinic. This includes avoiding rigorous physical activity, refraining from washing the scalp immediately and avoiding direct sun exposure.
Stay tuned as we delve deeper into the comprehensive aftercare guidelines in the upcoming sections.
Immediate Aftercare: The First Week Post-Surgery
The initial week post-hair transplant surgery is crucial in setting the foundation for the healing and growth of the newly transplanted hair follicles. This period demands extra caution and adherence to the guidelines provided by your surgeon.
Expectations: Swelling, Redness, and Tingling
Post-operatively, the scalp will inevitably show some signs of trauma. These are common reactions and should not cause alarm:

Swelling: Some degree of swelling is natural, particularly around the forehead and eyes. It tends to peak around the third day and should subside soon after.
Redness: The transplant site and donor area may exhibit redness due to the numerous tiny incisions made during the procedure. This redness can linger for a few days to a week, depending on individual skin types and healing capabilities.
Tingling: A slight tingling or numb sensation around the transplant area is not uncommon. This is due to the local anesthesia and the manipulation of the scalp. This sensation gradually fades as the nerves heal.
Best Practices: Gentle Care and Sleep Position
To facilitate optimal healing during this period, certain practices should be observed: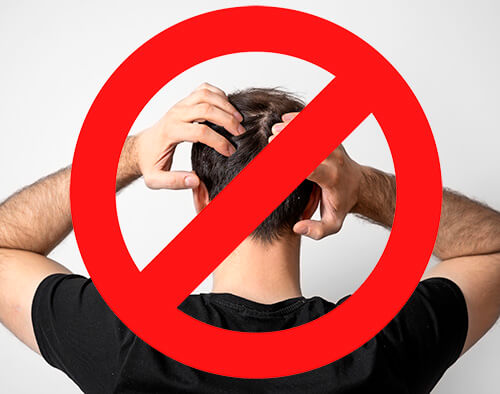 Gentle Care: Avoid touching, scratching, or rubbing the transplant area. Keeping the hands-off helps prevent infection and dislodging of grafts. If itching occurs, resist the urge to scratch. Instead, consult your clinic, as they may recommend a soothing solution.
Sleep Position: It's best to sleep with your head elevated at a 45-degree angle for the first few nights. This can be achieved by using multiple pillows. An elevated position reduces swelling and ensures that the grafts aren't accidentally dislodged.
Advantages: Quick Recovery, Reduced Complications
Following immediate aftercare guidelines ensures:
Quick Recovery: Sticking to the recommendations speeds up the healing process, leading to a quicker return to daily routines.
Reduced Complications: Proper care minimizes the risk of infections, graft loss, and other potential complications.
Disadvantages: Temporary Limitations on Activities, Possible Discomfort
Temporary Limitations on Activities: The first two weeks require significant restrictions you should avoid even light exercises. Also, 2 months of heavy activities, like exercising, bending, or any actions that can increase scalp blood pressure should be avoided.
Possible Discomfort: Some patients might experience minor pain or discomfort. Over-the-counter pain relievers can be used, but always consult with the clinic before taking any medications.
Tips for Preventing Complications
Stay Hydrated: Drinking ample water aids in reducing swelling and accelerates healing.
Avoid Alcohol and Smoking: Alcohol can thin the blood and delay healing, while smoking can restrict blood flow, hindering the growth of new hair.
Follow Medication Guidelines: If antibiotics or other medications are prescribed, ensure you take them as directed to fend off infections and alleviate pain.
In conclusion, while the immediate post-surgery period can feel restrictive, adhering to these guidelines paves the way for a smooth recovery and successful hair transplant results. The journey might be slow and require patience, but the rewards, in the form of a fuller head of hair, are well worth the wait.
Physical, Environmental, and Hair Care Restrictions
In the days and weeks following a hair transplant procedure, specific restrictions ensure the protection of the delicate grafts and foster an environment conducive to optimal healing and hair growth. While these restrictions might require temporary lifestyle adjustments, they play an integral role in ensuring the long-term success of the surgery.
Physical Restrictions:
Exercise: Any form of strenuous activity, including lifting heavy objects and intense workouts, should be avoided for at least the first month. Increased blood pressure from such activities can lead to bleeding or graft dislodgement.
Bending Over: Actions like tying shoelaces or picking up objects from the floor should be done with caution. Bending can strain the scalp, jeopardizing the grafts.
Sexual Activity: It's recommended to abstain from sexual activity for at least a week post-surgery to avoid sweating and potential graft disturbance.
Environmental Restrictions:
Sun Exposure: Direct sunlight can harm the sensitive post-surgical scalp, leading to sunburn or prolonged redness. If going outdoors, use an umbrella for protection. Do not wear hats as they will be in contact with the grafts for two weeks.
Swimming: Pools, especially those with chlorine, or natural bodies of water can introduce contaminants, increasing the risk of infection. Refrain from swimming for at least a month post-surgery.
Saunas and Steam Rooms: The heat and moisture from saunas and steam rooms can lead to sweating, which might negatively affect the grafts. It's best to avoid them for several weeks.
Hair Care Restrictions:
Washing: Only start washing your hair after the timeframe suggested by your surgeon, usually from 24 hours to 48 hours post-surgery. Use the recommended shampoos and be gentle, ensuring you don't scrub or rub the grafts.
Styling: Avoid using hair products like gels, sprays, or dyes for one year. Hairdryers should be used in a cool setting if necessary.
Haircuts: Avoid shaving transplanted hair with a razor (transplanted hair can be shaved with scissors or hair clippers 3 months after the operation).
Advantages: Prevents Graft Dislodgment, Reduces Infection Risk
Adhering to these restrictions offers two primary benefits:
Prevents Graft Dislodgment: New grafts are fragile and can easily be disturbed or dislodged. Following the prescribed guidelines ensures that they remain intact, thus fostering successful growth.
Reduces Infection Risk: Keeping the scalp clean and avoiding potential contaminants minimizes the risk of post-operative infections, ensuring a smoother recovery.
Disadvantages: Temporary Lifestyle Alterations
While these restrictions are for the patient's benefit, they do come with short-term drawbacks:
Inconvenience: Pausing daily activities and routines might feel limiting and cause some inconvenience.
Social Impact: Temporary alterations in appearance or avoiding social activities like swimming can make some patients feel self-conscious.
Nevertheless, it's essential to remember that these restrictions are momentary, paving the way for a lifetime of renewed confidence and a fuller head of hair.
Diet and Supplements for Hair Nourishment
Post-surgery care isn't limited to external measures. What you ingest plays a significant role in supporting the health and growth of newly transplanted hair. A balanced diet rich in essential nutrients can optimize hair health, while supplements can bridge any gaps and provide added benefits.
Essential Vitamins, Minerals, and Protein Sources
A nutritious diet that promotes hair health should include:
Vitamins:
Biotin (Vitamin B7): Found in eggs, almonds, and sweet potatoes, biotin is known to enhance hair thickness and improve its texture.
Vitamin E: Acts as an antioxidant, reducing oxidative stress on the scalp. Sources include spinach, almonds, and avocados.
Vitamin A: Crucial for sebum production, it keeps the scalp moisturized. Carrots, sweet potatoes, and kale are rich sources.
Minerals:
Zinc: It plays a pivotal role in hair tissue growth and repair. Foods rich in zinc include lentils, pumpkin seeds, and beef.
Iron: Essential for hair growth, iron deficiency can lead to hair loss. Red meat, spinach, and quinoa are good sources.
Magnesium: Supports hair follicles. Almonds, cashews, and spinach are excellent sources.
Protein:
Hair is primarily composed of a protein called keratin. Hence, consuming adequate protein is vital. Lean meats, fish, tofu, and beans are protein-rich foods that can support hair growth.
For those with dietary restrictions or challenges accessing certain foods, supplements can be beneficial. However, it's essential to consult with a healthcare professional or nutritionist before starting any supplement regimen.
Advantages: Supports Overall Hair Health, Accessible
Supports Overall Hair Health: A diet rich in these nutrients not only supports transplanted hair but promotes the health of existing hair as well. Healthier hair means a more vibrant, fuller look.
Accessible: With the wide variety of foods available today, most of these nutrients can easily be incorporated into daily meals. For any gaps, supplements are readily available.
Disadvantages: Results May Vary, Potential Allergies
Results May Vary: While a balanced diet can support hair health, individual results might vary. Some people might see significant improvements, while others may not notice as much difference.
Potential Allergies: Some supplements or foods can cause allergic reactions in sensitive individuals. It's essential to be aware of any food allergies or sensitivities and always consult a doctor before starting new supplements.
In conclusion, internal nourishment, complemented by a balanced diet and appropriate supplements, can significantly support and enhance the outcomes of a hair transplant. As the age-old saying goes, "You are what you eat." Ensuring that your diet is rich in hair-supportive nutrients can set the stage for a radiant, full head of hair.
Other Hair Growth Options
While hair transplant surgery is an effective solution for many individuals experiencing hair loss, other non-surgical alternatives can complement the procedure or serve those who might not be ready or suitable for surgery. These include a range of topical and oral medications that have been researched extensively and have been shown to promote hair growth and reduce hair loss.
Topical and Oral Medications
For those seeking alternatives or supplements to surgical methods, the following medications have been at the forefront:
Minoxidil (Rogaine): Originally developed as a blood pressure medication, Minoxidil's hair growth benefits were discovered as a side effect. It's a topical solution that is applied directly to the scalp, stimulating hair follicles to grow. It's suitable for both men and women and is available over the counter in varying strengths.
Finasteride (Propecia): An oral prescription medication primarily for men, Finasteride works by inhibiting the hormone dihydrotestosterone (DHT), which is a significant factor in male pattern baldness. By reducing DHT levels, the medication can slow hair loss and even promote regrowth in some cases.
Biotin: While Biotin is naturally found in many foods and is essential for healthy hair, skin, and nails, additional Biotin supplements can sometimes benefit those with deficiencies or individuals looking to strengthen their hair. However, it's crucial to consult with a healthcare professional before starting supplementation.
Advantages: Clinically Proven Results, FDA-Approved
Clinically Proven Results: Both Minoxidil and Finasteride have undergone extensive clinical trials. Many individuals have reported positive outcomes, with some experiencing slowed hair loss, and others seeing regrowth.
FDA-Approved: Both medications have received the approval of the U.S. Food and Drug Administration (FDA) for the treatment of hair loss, affirming their safety and efficacy.
Disadvantages: Potential Side Effects, Commitment to Routine
Potential Side Effects:
Minoxidil: Some users might experience side effects such as itching, rashes, and dryness at the application site. Rarely, more severe reactions can occur.
Finasteride: Potential side effects include a decrease in libido, potential sexual dysfunction, and in very rare cases, breast enlargement or tenderness.
Commitment to Routine:
For these medications to be effective, they need to be incorporated into a consistent routine. Missing doses or not applying them regularly can diminish their efficacy.
In summary, while hair transplant surgery offers a more permanent solution to hair loss, these medications can act as valuable allies in the fight against hair thinning. Whether used in tandem with surgery, as a preliminary step, or as a standalone treatment, it's crucial to be informed, maintain consistent application, and always consult with a healthcare professional to determine the best course of action for individual needs.
Organic and Herbal Remedies
Beyond clinically proven treatments and medications, a growing number of individuals are turning to organic and herbal remedies to address hair loss and promote hair health. While these remedies have been used for centuries across various cultures, their efficacy largely relies on anecdotal evidence and some smaller-scale studies.
Essential Oils and Herbal Solutions
Many essential oils and herbal solutions have been touted for their potential benefits in promoting hair growth and reducing hair loss:
Rosemary Oil: Rosemary oil is believed to enhance blood circulation to the scalp, which may promote hair growth. When applied regularly to the scalp, some individuals have reported improvements in hair thickness and growth.
Lavender Oil: Known for its calming properties, lavender oil may also help in reducing hair loss. Some studies suggest it can speed up hair growth when applied directly to the scalp.
Peppermint Oil: With its cooling effect, peppermint oil can stimulate the scalp, potentially increasing hair growth. It's crucial to dilute it with a carrier oil before application, as it's very potent.
Aloe Vera: Aloe vera is renowned for its soothing properties. When applied to the scalp, it can reduce dandruff and unblock hair follicles, potentially leading to improved hair growth.
Ginseng: Ginseng contains saponins, which are believed to encourage hair growth. It's often found in hair care products or taken as supplements.
Advantages: Natural, Fewer Side Effects
Natural: Many individuals gravitate towards organic and herbal remedies because they prefer using natural, chemical-free products on their bodies. These remedies often have fewer additives and artificial ingredients.
Fewer Side Effects: Generally, using natural ingredients leads to fewer and less severe side effects compared to synthetic medications.
Disadvantages: Less Research-Backed, Potential Allergies
Less Research-Backed: While these remedies have been around for centuries, there's limited large-scale scientific research confirming their efficacy in treating hair loss. Results can be varied, and what works for one individual might not work for another.
Potential Allergies: Just because something is natural doesn't mean it won't cause an allergic reaction. It's essential to conduct patch tests before fully integrating any new herbal remedy into one's routine and be aware of any known allergies or sensitivities.
In conclusion, while organic and herbal remedies offer a natural approach to hair care, it's essential to be informed, patient, and cautious. These remedies can be a great complement to other treatments or serve as an alternative for those who prefer holistic approaches. As always, consulting with a healthcare or natural health professional can provide further guidance tailored to individual needs.
Advanced Complementary Therapies
The landscape of hair growth and restoration treatments has expanded significantly in recent years, with the emergence of various advanced complementary therapies. These therapies, often used in conjunction with hair transplant surgery or medications, can offer additional support in the journey to achieving fuller, healthier hair.
PRP, LLLT, SMP, and Botox
Let's delve into some of these innovative therapies:
PRP (Platelet-Rich Plasma) Therapy
PRP involves drawing a small amount of the patient's blood, processing it to concentrate the platelets, and then injecting it back into the scalp. This concentrated plasma contains growth factors that can stimulate hair follicles, potentially promoting hair growth.
LLLT (Low-Level Laser Therapy)
LLLT uses red or near-infrared light to stimulate hair follicles. This non-invasive treatment can increase blood flow to the hair follicles and reduce inflammation, which may encourage hair growth.
SMP (Scalp Micropigmentation)
SMP isn't a hair growth treatment per se but rather a cosmetic procedure. It involves tattooing tiny dots on the scalp to mimic the appearance of a shaved head or to give the illusion of density in areas of thinning.
Botox For Hair Growth
While Botox is primarily known for its wrinkle-reducing properties, there's some evidence to suggest that it can also help with hair growth. The theory is that Botox can relax the scalp's muscles, improving blood flow and allowing more nutrients to reach the hair follicles.
Advantages: Potentially Faster Results, Cutting-Edge
Potentially Faster Results: Some of these treatments, like PRP and LLLT, can potentially provide faster results in terms of hair growth, especially when combined with other therapies.
Cutting-Edge: These therapies utilize the latest in medical and technological advancements, offering patients modern solutions to age-old problems.
Disadvantages: Costly, Requires Regular Sessions
Costly: Advanced therapies can come with a hefty price tag, often not covered by insurance since they're considered cosmetic or elective procedures.
Requires Regular Sessions: To maintain results, most of these treatments require ongoing sessions. For instance, PRP might require multiple treatments initially and then maintenance sessions every few months.
In summation, advanced complementary therapies present exciting opportunities for individuals looking to enhance their hair restoration journey. However, it's essential to do thorough research, understand the costs and commitment involved, and consult with professionals to determine the most suitable treatment approach.
Specialized Hair Care Products
In the world of hair restoration and maintenance, a plethora of specialized hair care products are designed to support and enhance the health and growth of hair. From shampoos fortified with essential nutrients to conditioners that lock in moisture, there's a solution tailored to virtually every hair need.
Growth-Promoting Shampoos and Conditioners
A surge in demand for hair restoration solutions has led to the development of growth-promoting shampoos and conditioners. These products often contain a combination of the following:
Biotin: A vital vitamin for hair health, biotin is frequently added to shampoos and conditioners to promote stronger and thicker hair.
Keratin: A protein naturally found in hair, adding keratin can help replenish damaged or thinning hair, making it look fuller and healthier.
Caffeine: Some studies suggest that caffeine can stimulate the hair follicles, prompting faster growth.
Natural Oils: Ingredients like argan oil, jojoba oil, and castor oil can nourish the scalp, promote hair growth, and add a natural shine to the hair.
Advantages: Daily Support, Complements Other Treatments
Daily Support: Using growth-promoting shampoos and conditioners provides the scalp and hair with consistent nourishment, improving the chances of maintaining healthy hair growth.
Complements Other Treatments: When used alongside other hair growth strategies, specialized hair care products can amplify the results, offering a comprehensive approach to hair restoration.
Disadvantages: Over-Reliance Can Reduce Natural Oil Production, Potential for Harmful Chemicals
Over-Reliance Can Reduce Natural Oil Production: Washing hair too frequently with these products might strip the scalp of its natural oils, leading to dryness and potential irritation.
Potential for Harmful Chemicals: Some commercially produced shampoos and conditioners may contain harmful chemicals, including parabens, sulfates, and synthetic fragrances. It's crucial to read product labels and opt for formulations that prioritize natural and beneficial ingredients.
In conclusion, while specialized hair care products offer an accessible means of supporting hair growth, it's vital to choose wisely and use them judiciously. Incorporating these products as part of a holistic approach to hair health can yield optimal results, ensuring a luscious and vibrant mane.
Regular Scalp Massages
Among the diverse arsenal of techniques available for promoting hair health, regular scalp massages have been championed as both therapeutic and beneficial. By stimulating the scalp through gentle manipulation, it's believed that massages can foster a healthier environment for hair growth.
Techniques and Oils
Scalp massages can be performed using fingertips or specialized massage tools. Here's a simple technique:
Starting at the Front: Begin at the front of the scalp, using your fingertips to make gentle, circular motions. Apply light to medium pressure, ensuring it's comfortable.
Work Your Way Back: Gradually move your fingers toward the crown and then the back of your head, maintaining the circular motions.
Sides and Temples: Don't forget the sides and temples. Pay attention to any areas that feel particularly tense or sensitive.
For an enhanced massage experience, consider introducing beneficial oils:
Jojoba Oil: This oil closely mimics the scalp's natural sebum, making it an excellent moisturizer without clogging hair follicles.
Castor Oil: Thick and rich, castor oil is believed to promote hair growth and improve hair texture.
Peppermint Oil: Offering a refreshing and invigorating sensation, peppermint oil can stimulate the scalp, though it should always be diluted with a carrier oil.
Rosemary Oil: As mentioned earlier, rosemary oil can potentially boost blood circulation and promote hair growth.
Advantages: Relaxing, Promotes Blood Circulation
Relaxing: The soothing motions of a scalp massage can provide immediate stress relief, promoting overall well-being.
Promotes Blood Circulation: Massaging the scalp increases blood flow, ensuring that hair follicles receive an optimal supply of nutrients and oxygen, vital for healthy hair growth.
Disadvantages: Over-massaging can Lead to Scalp Issues
Over-Massaging Can Lead to Scalp Issues: While scalp massages are beneficial, overdoing them can lead to scalp irritation or exacerbate existing conditions. It's crucial to listen to your body and ensure that massages remain gentle and not overly frequent.
In wrapping up, regular scalp massages can be a valuable addition to one's hair care routine. By integrating this practice, one not only supports hair health but also indulges in a deeply relaxing ritual that soothes both mind and body.
Alternative Therapies and Experimental Treatments
As the pursuit of effective hair restoration solutions continues, the arena of alternative therapies and experimental treatments has garnered considerable attention. Pioneering the way forward, these treatments may very well represent the future of hair growth, offering promise to those seeking cutting-edge options.
Stem Cell Therapy and Hair Growth Peptides
Diving into the forefront of these innovations:
Stem Cell Therapy: Stem cells are unspecialized cells that have the ability to develop into various cell types. In the context of hair restoration, stem cell therapy seeks to utilize these cells to regenerate hair follicles. By injecting stem cells into the scalp, it's believed they can rejuvenate dormant hair follicles, promoting growth.
Hair Growth Peptides: Peptides are short chains of amino acids (the building blocks of proteins). Specific peptides have been identified to play roles in stimulating hair growth and strengthening hair. These peptides can be incorporated into serums, shampoos, or even injected into the scalp to target hair growth at a cellular level.
Advantages: Future of Hair Growth, Promising Results
Future of Hair Growth: Both stem cell therapy and hair growth peptides are at the cutting edge of hair restoration science. They potentially offer novel approaches that can revolutionize the way we treat hair loss.
Promising Results: Preliminary studies and anecdotal evidence have shown that these treatments can yield significant results, especially when combined with existing therapies.
Disadvantages: Not Widely Available, Less Research-Backed
Not Widely Available: Being relatively new, these treatments are not yet mainstream and might be available only at specialized clinics or through specific providers.
Less Research-Backed: While early indications are positive, both stem cell therapy and hair growth peptides need more comprehensive research to understand their long-term effects, benefits, and potential risks fully.
In summary, the world of alternative therapies and experimental treatments offers hope and potential for those eager to explore the latest in hair restoration. However, as with all emerging treatments, it's essential to approach them with caution, stay informed, and seek guidance from trusted medical professionals.
Maintaining Long-Term Results
One of the key elements to successful hair restoration is not just achieving hair growth, but maintaining it over the long term. The journey doesn't end once the hair has regrown; it's a continuous effort to ensure that the newly restored hair remains healthy and robust. Beyond treatments and products, certain lifestyle factors play an essential role in sustaining these results.
Stress Management and Hormonal Balance
It's no secret that stress can wreak havoc on our bodies in numerous ways, and hair health is no exception. Chronic stress can lead to conditions like telogen effluvium, a temporary hair loss condition, and can also exacerbate genetic hair loss conditions like androgenic alopecia.
Additionally, hormonal imbalances, especially those related to thyroid function, PCOS (polycystic ovary syndrome), and other endocrine disorders, can have a significant impact on hair health.
Some strategies to manage stress and maintain hormonal balance include:
Meditation and Mindfulness: Regularly practicing meditation or engaging in mindfulness exercises can drastically reduce stress levels.
Regular Exercise: Physical activity helps regulate hormone levels and reduces cortisol, the body's primary stress hormone.
Healthy Diet: Consuming a balanced diet rich in vitamins, minerals, and antioxidants can support both stress management and hormonal balance.
Medical Consultation: It's essential to consult with healthcare professionals if one suspects hormonal imbalances. They can provide guidance, run necessary tests, and suggest treatments or adjustments.
Advantages: Holistic Approach, Supports Overall Health
Holistic Approach: Addressing stress and hormones offers a comprehensive strategy that doesn't just focus on hair health but overall well-being.
Supports Overall Health: The steps taken to manage stress and ensure hormonal balance are beneficial not just for hair but for multiple facets of health, from mental clarity to cardiovascular health.
Disadvantages: Results May Vary, Requires Consistent Effort
Results May Vary: What works for one individual might not work for another. Factors such as genetics, environment, and personal health histories play a role in determining outcomes.
Requires Consistent Effort: Maintaining stress and hormonal balance requires continuous effort, dedication, and, in some cases, lifestyle changes.
In conclusion, achieving long-term results post-hair restoration requires a multifaceted approach. By focusing on stress management and ensuring hormonal balance, individuals can create a sustainable environment for healthy hair and overall well-being.
Timing
In the world of hair restoration, timing plays a pivotal role. When to start a treatment, how often to undergo it, and setting realistic expectations about when to see results—each of these factors significantly impacts the overall experience and outcome of hair restoration efforts.
Initiation of Each Treatment
Beginning a hair restoration treatment at the right time can make a substantial difference in its effectiveness:
Hair Transplants: It's essential to consult a specialist to determine the best timing for a transplant. Typically, it's advisable to wait until hair loss patterns are well-established to ensure grafts are placed in optimal locations.
Medications like Minoxidil and Finasteride: Starting these medications at the first signs of thinning or hair loss can help maintain existing hair and potentially regrow lost hair.
Natural Remedies: Herbal and natural treatments can be initiated as preventative measures, even before noticeable hair loss begins.
Advanced Therapies: Treatments like PRP or LLLT are often initiated when hair loss is in its early to moderate stages to maximize efficacy.
Frequency of Each Treatment
Understanding the regularity with which treatments should be undertaken can enhance their effectiveness:
Hair Transplants: This is generally a one-time procedure, although some patients might opt for subsequent sessions to achieve denser results.
Medications: Daily use is typically recommended for treatments like Minoxidil and Finasteride to maintain and promote hair growth.
Natural Remedies: Frequency can vary based on the remedy, but many, like scalp massages, are most effective when done several times a week.
Advanced Therapies: PRP might require multiple sessions spaced out over months, while LLLT could necessitate weekly sessions initially, tapering off over time.
Expectation Setting: Results Timeline
Setting realistic expectations about when to anticipate results is crucial for patient satisfaction:
Hair Transplants: Visible growth usually starts around 3-4 months post-operation, with full results visible after a year.
Medications: It might take several months of consistent use before noticeable results appear. However, discontinuation can lead to loss of the regained hair.
Natural Remedies: These generally offer gradual results. It could be months before the benefits of natural treatments become evident.
Advanced Therapies: Depending on the therapy, initial results might be seen in as little as a few weeks to several months.
In conclusion, the timing associated with hair restoration treatments—when to start them, how often to undergo them, and when to expect results—plays a significant role in their success. Being informed and setting realistic expectations can make the journey smoother and more rewarding.
Conclusion
Hair restoration is more than just a cosmetic procedure—it represents a journey, one that intertwines with self-confidence, self-perception, and overall well-being. Navigating the world of hair treatments, from surgical interventions to natural remedies, requires patience, persistence, and a commitment to understanding the multifaceted nature of hair health.
Embracing the Journey and Staying Informed
Every individual's hair restoration journey is unique, marked by personal experiences, expectations, and outcomes. Here are a few guiding principles to keep in mind:
Commitment is Key: Whether it's adhering to a medication regimen, maintaining post-transplant care, or incorporating a holistic approach to hair health, dedication is paramount. The results of many treatments, particularly non-surgical ones, are contingent upon consistent application and patience.
Staying Updated: The field of hair restoration is continually evolving. New treatments, techniques, and research findings emerge regularly. It's beneficial to stay updated and be open to adapting one's approach based on the latest knowledge. Resources like Haista Clinic offer valuable insights and information for those seeking guidance.
Holistic Approach: Beyond treatments, factors like diet, stress management, and overall health play significant roles in hair health. Embracing a holistic view—one that considers the whole person, not just their hair—can yield comprehensive and lasting benefits.
Setting Realistic Expectations: Understanding that results can vary and might take time is essential. Celebrate the milestones, however small, and remember that the journey is as significant as the destination.
In essence, hair restoration is a testament to the human desire for renewal and self-improvement. By embracing the journey wholeheartedly and staying informed, one can navigate the path with confidence, reaping the rewards of perseverance, knowledge, and self-care.
Sources