Experience World-Class Treatment at Haista Clinic
Are you considering a hair transplant to regain your confidence and enjoy a fuller head of hair? Look no further! At Haista Clinic, we proudly offer all-inclusive hair transplant Turkey packages that cater to clients from Europe, the UK, and the USA. Established in 2014, Haista Clinic has built a solid reputation for providing exceptional hair transplant services using state-of-the-art techniques such as FUE, DHI, and Sapphire.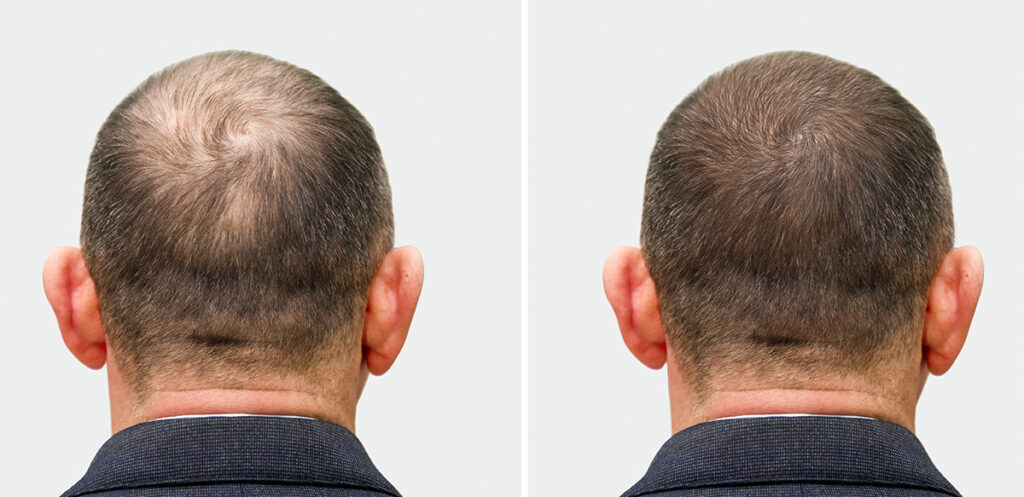 Why Choose Haista Clinic for Your Hair Transplant in Turkey?
As a leading hair transplant and dental clinic in Istanbul, we have successfully treated over 12,000 patients to date. Our team of more than 40 professionals and medical staff is dedicated to ensuring you achieve the best possible results. We passionately care for our patients' natural look and provide free consultations to help you make an informed decision.
What's Included in Our Hair Transplant Turkey Package?
When you choose Haista Clinic for your hair transplant, you'll enjoy a comprehensive package that includes:
Premium Accommodation: Relax and recover in style with our top-notch accommodations.
VIP Transfer: Travel in comfort with our VIP transfer service, ensuring seamless transportation to and from the clinic.
Personal Translator: Don't worry about language barriers; we provide a personal translator to facilitate smooth communication.
Free PRP Session: Enhance your hair transplant results with a complimentary Platelet-Rich Plasma (PRP) session.
Certificate of Guarantee: We stand by the quality of our services and provide a certificate of guarantee for your peace of mind.
After-Care Service: Receive continued support from our dedicated team even after your treatment is completed.
Change Your Life: Rediscover Confidence with a Hair Transplant from Haista Clinic
A full head of hair is often associated with youth, vitality, and attractiveness. Hair loss can significantly impact an individual's self-esteem, making them feel self-conscious and less confident in social and professional settings. By choosing Haista Clinic's hair transplant packages in Turkey, you can change your life for the better and regain your lost confidence.
Our state-of-the-art hair transplant techniques, including FUE, DHI, and Sapphire, have helped thousands of patients from Europe, the UK, and the USA achieve natural-looking results, dramatically improving their appearance and boosting their self-esteem.
Increase Self-Esteem: The Life-Changing Impact of a Successful Hair Transplant
At Haista Clinic, we understand the transformative power of a successful hair transplant. Not only does it restore your hair, but it also has a profound effect on your overall self-esteem and quality of life. Here's how our hair transplant services can contribute to increased self-esteem:
Improved Appearance: A fuller head of hair can dramatically enhance your appearance, making you look and feel younger and more attractive.
Boosted Confidence: When you're happy with your appearance, it's easier to feel confident in both personal and professional settings. This newfound confidence can open up new opportunities and enrich your social life.
Enhanced Mental Well-Being: Hair loss can be emotionally challenging, leading to feelings of insecurity and even depression. By addressing hair loss through a hair transplant, you're likely to experience improved mental well-being and a more positive outlook on life.
Discover the Latest Hair Transplant Techniques: FUE, DHI, and Sapphire at Haista Clinic
At Haista Clinic, we are dedicated to providing our patients with the most advanced and effective hair transplant techniques available. Our expert team utilizes three cutting-edge methods: FUE, DHI, and Sapphire. Each technique has its unique advantages and ensures natural-looking results that will boost your confidence and self-esteem. Let's explore these groundbreaking techniques in more detail:
1. FUE Hair Transplant: FUE, or Follicular Unit Extraction, is a minimally invasive hair transplant technique that involves extracting individual hair follicles from the donor area and implanting them into the recipient area. This method leaves minimal scarring, has a shorter recovery time, and offers natural, long-lasting results. FUE is a popular choice among patients seeking a hair transplant with minimal downtime and discomfort.
2. DHI Hair Transplant: Direct Hair Implantation (DHI) is an advanced hair transplant technique that utilizes a specialized device called a "Choi Implanter Pen." The pen is used to extract hair follicles from the donor area and implant them directly into the recipient area. This technique allows for the precise placement of hair grafts, resulting in a more natural-looking hairline and denser coverage. DHI is an excellent option for patients who want the most refined and accurate results.
3. Sapphire Hair Transplant: The Sapphire hair transplant technique is a variation of the FUE method, using specially designed sapphire blades instead of traditional steel blades during the extraction and implantation process. These blades provide a more precise and accurate incision, leading to faster recovery, reduced scarring, and minimal damage to the surrounding tissue. The Sapphire technique is ideal for patients looking for a more comfortable procedure with a quicker healing process.
Choose the Right Hair Transplant Technique for You at Haista Clinic
At Haista Clinic, we understand that each patient's needs and expectations are unique. That's why our experienced team will carefully assess your situation and recommend the most suitable hair transplant technique for you, whether it's FUE, DHI, or Sapphire. To learn more about these innovative hair transplant techniques and how they can help you achieve the results you desire, schedule your free consultation with Haista Clinic today.
Get in touch with us via our online form or through the contact channels mentioned earlier in this article. Let Haista Clinic's experts guide you through the process and help you select the best hair transplant technique tailored to your specific needs.
Take the First Step Toward a More Confident You with Haista Clinic
Are you ready to change your life and increase your self-esteem with a hair transplant from Haista Clinic? Don't wait any longer to embark on your journey toward a happier, more confident you. Contact us today to schedule your free consultation and learn more about our world-class hair transplant services in Turkey.
Remember, it only takes 10 seconds to fill out our online form, or you can reach out to us through the contact channels provided earlier in this article. Let Haista Clinic be your partner in transforming your life and boosting your self-esteem through our exceptional hair transplant services.
Don't let hair loss hold you back any longer. Trust Haista Clinic's expertise and experience to provide you with a world-class hair transplant in Turkey. Contact us today to schedule your free consultation and embark on your hair restoration journey!